---
Breakfast Run from Durban Beach to Hilton Villiage 17 October 2009
---
Rob's Mk VI Project
Mike's snaps from Kimberley (below)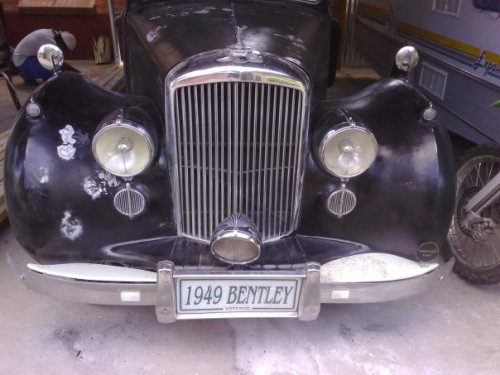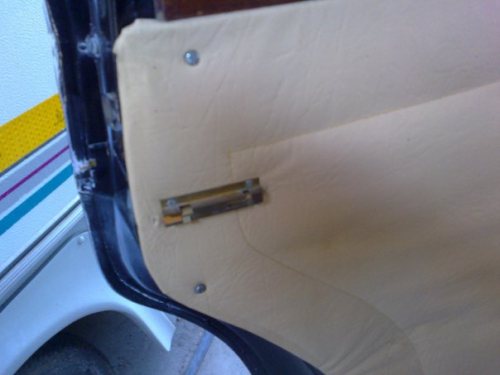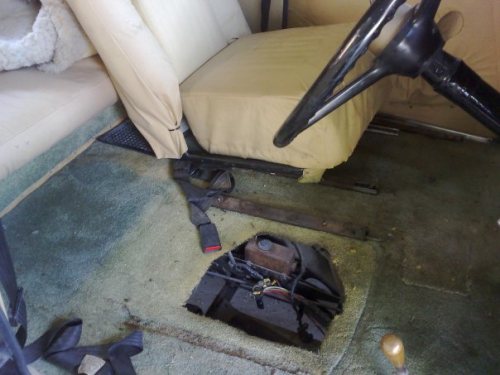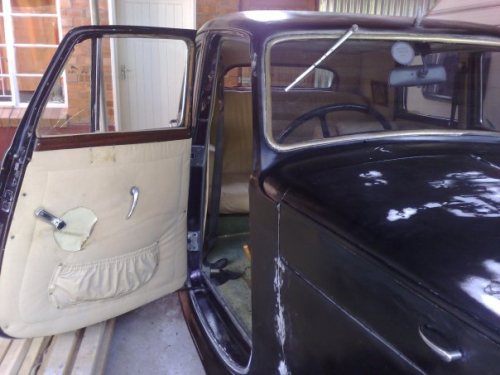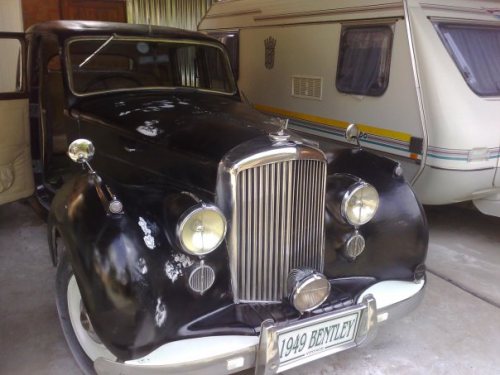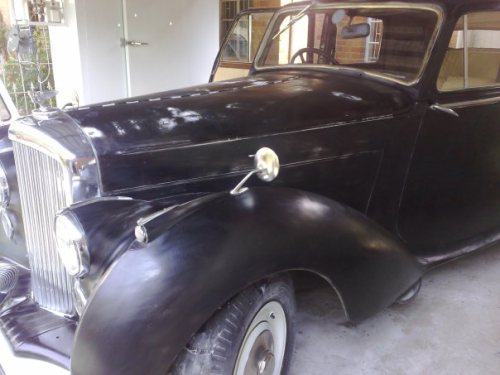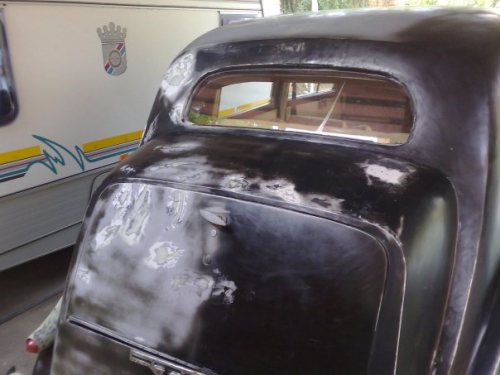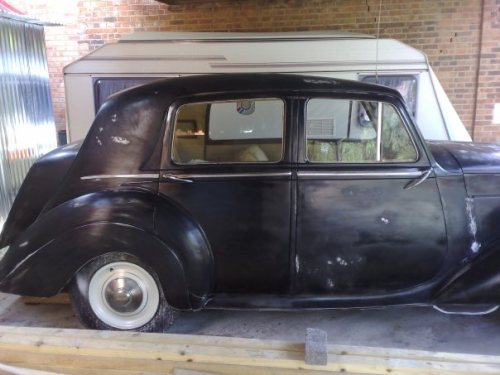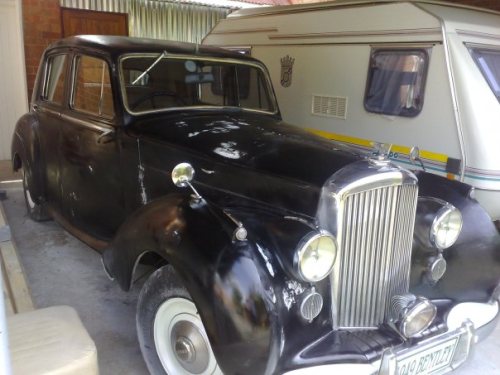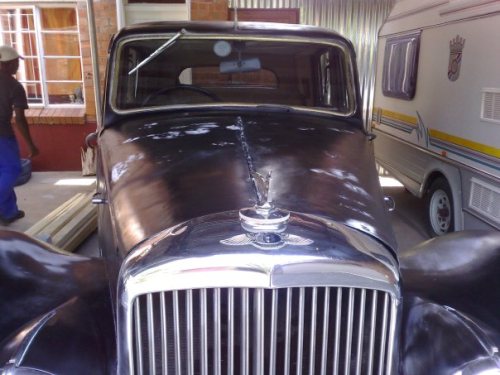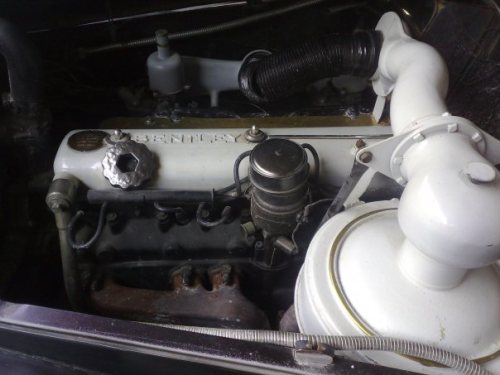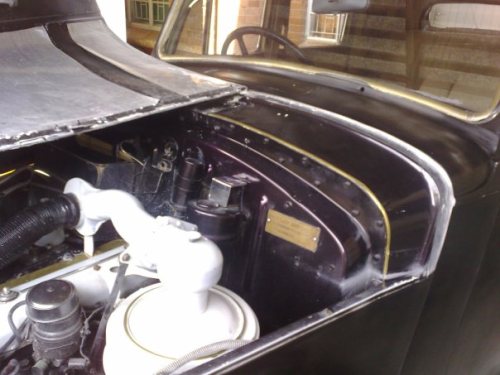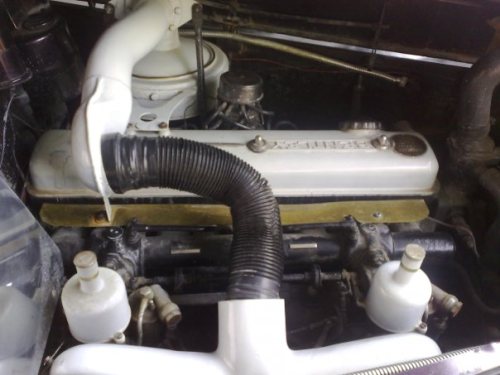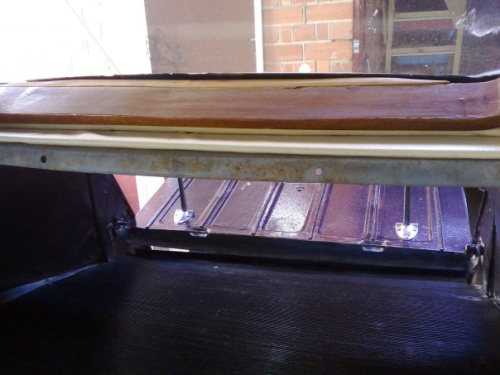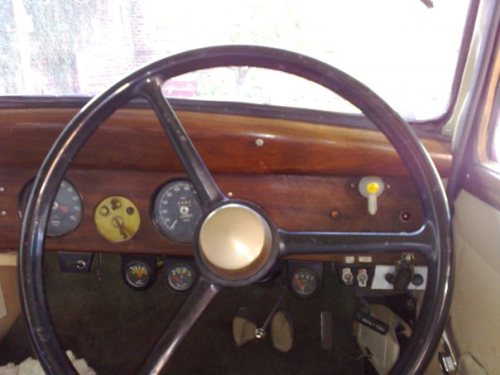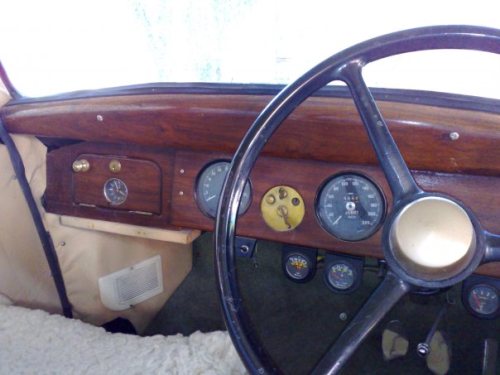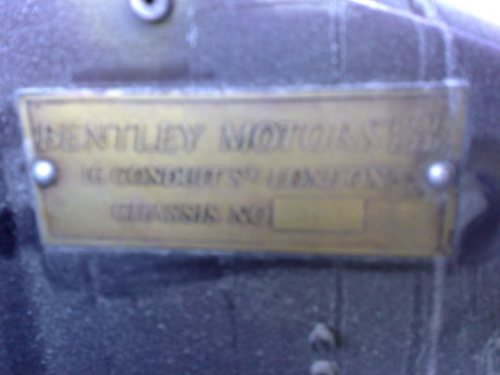 Fransie Bike Mover delivers to Westmead, Pinetown (below)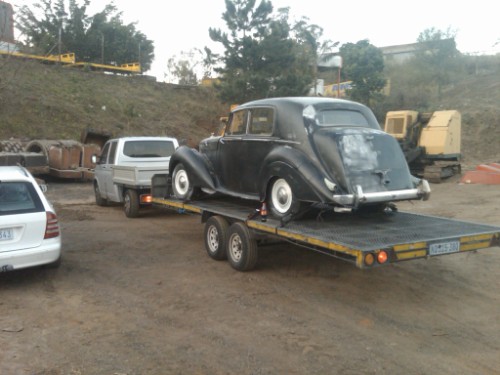 Jack Clough and Simon of Swanfield Motors help strip exterior trim, lights, bumpers, glass (below)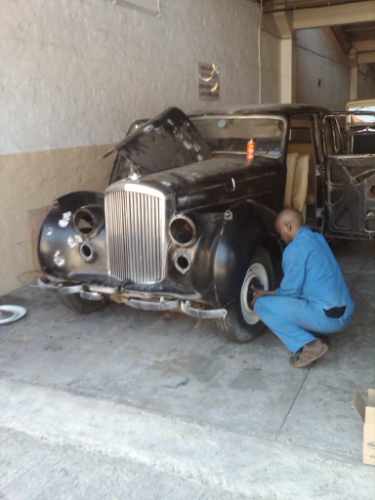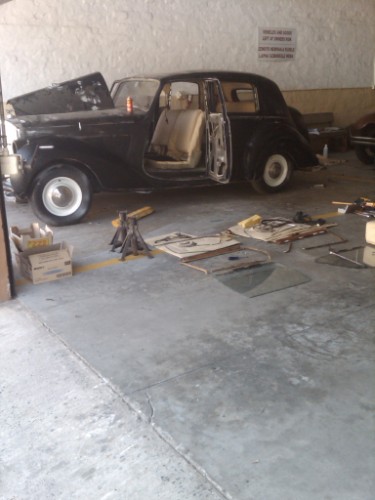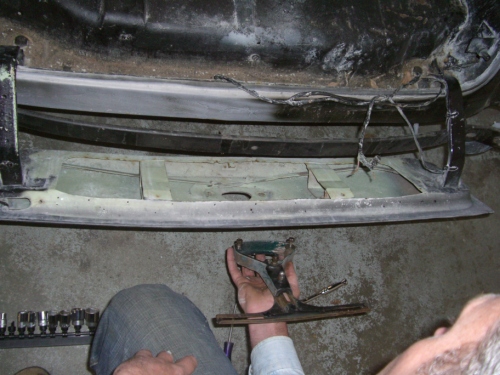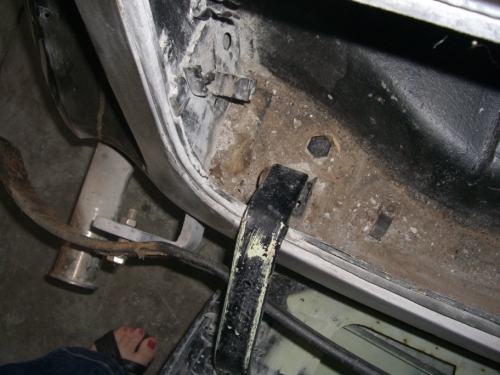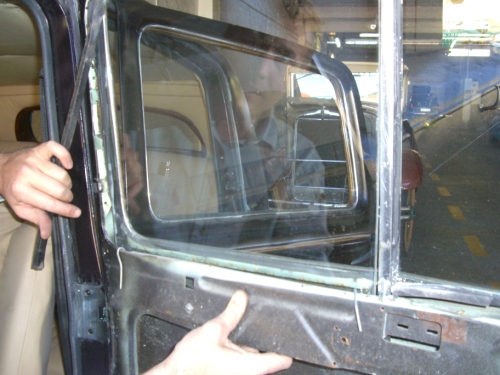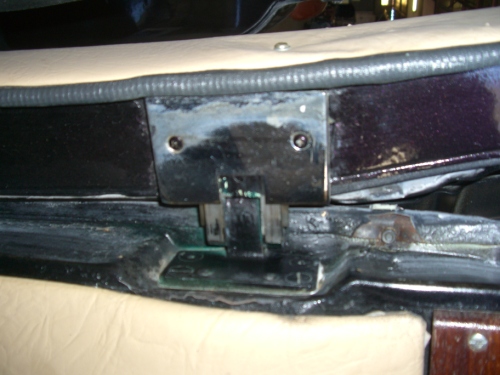 Henry and Gavin get to work with chisels, scrapers and paint stripper at ABC Speed Shop (below)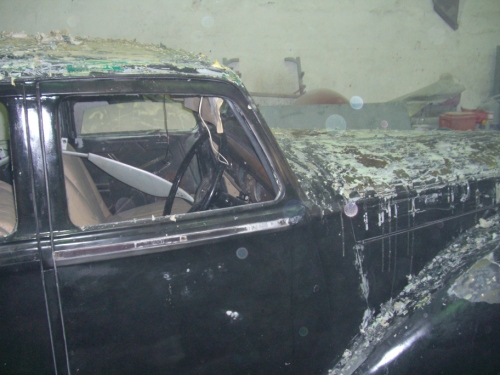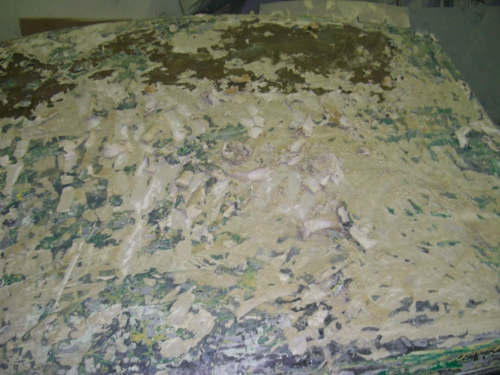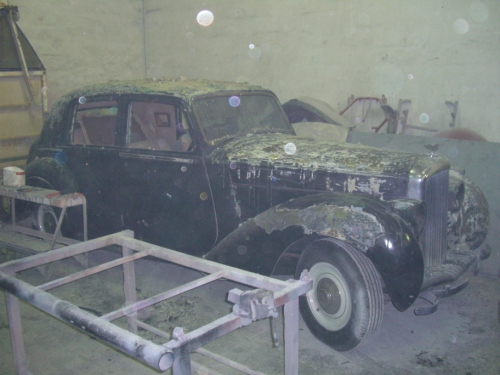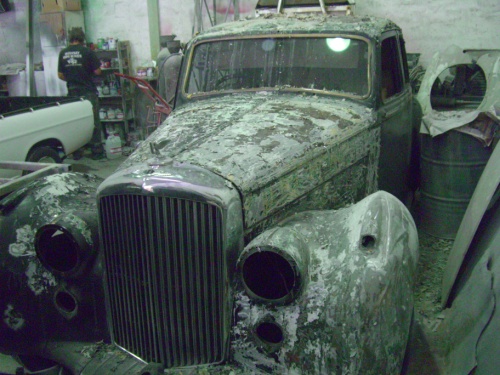 Note the rivetted panel crudely covering the old sunroof! (below)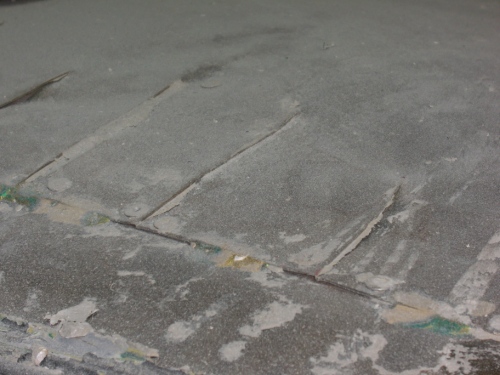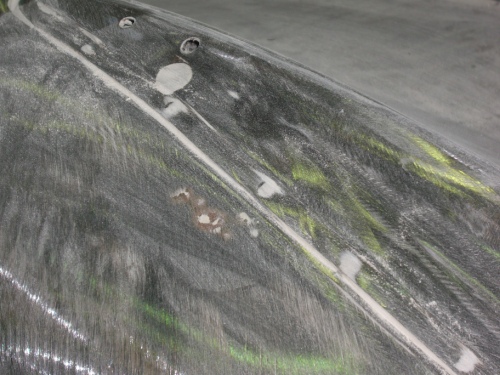 Well over 100kg of body filler has already been removed! (below)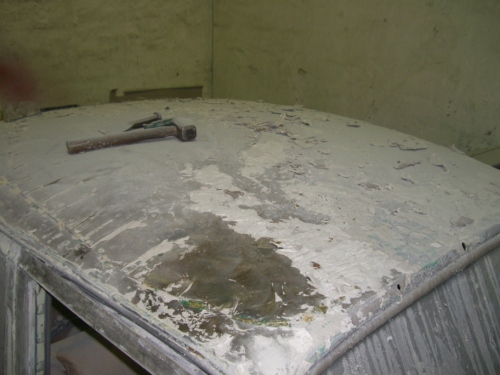 This slab of body filler is the bit missing in the above snap. Probably 25kg by itself!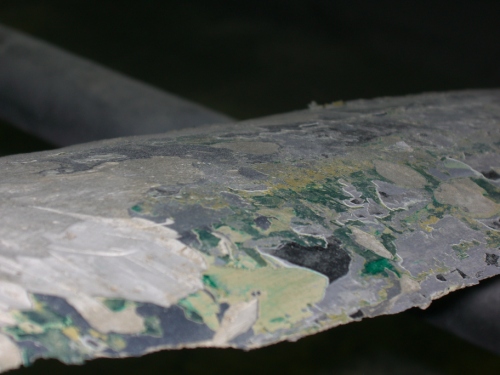 Apart from the butchered roof and bonnet, the other exposed areas look very solid!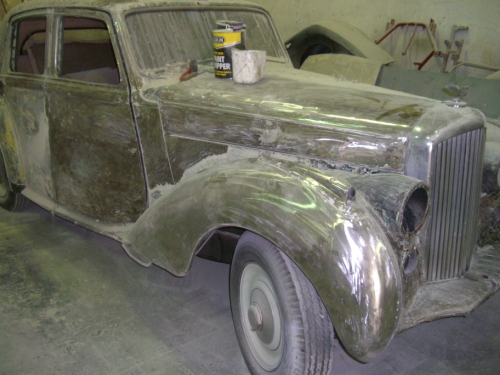 The masterful Carl Mouton fashions a perfect copy of the Windscreen Finisher from African Rosewood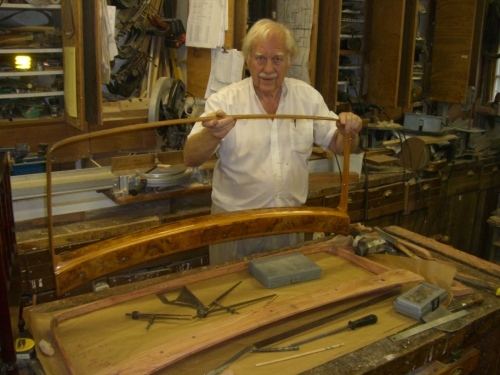 After 9 weeks of heating, cooling, tapping, swearing, grinding and filing, the MS primer goes on!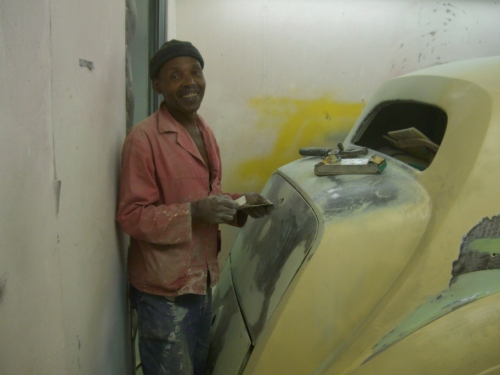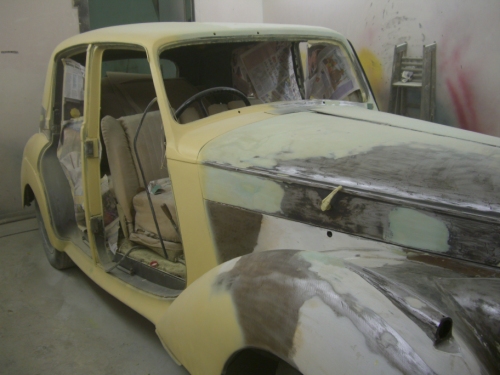 Henry has long regretted ever taking this project on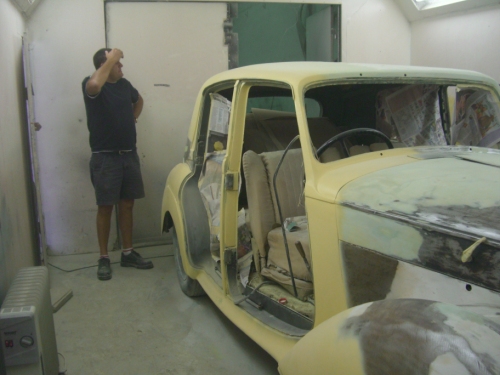 Ancient hail damage is eventually beaten out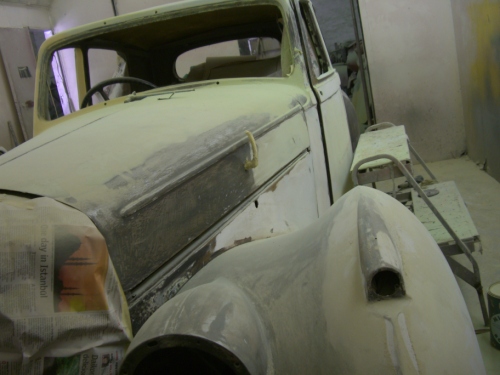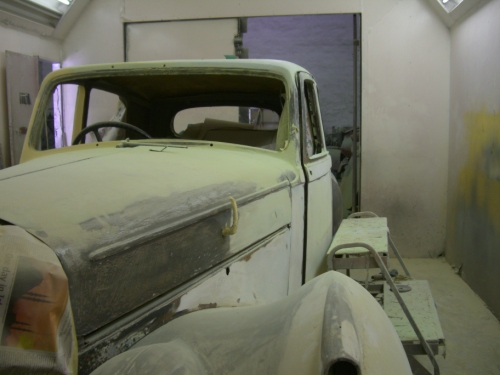 The centre bonnet hinge is reinforced and the bonnet is at last perfectly straight!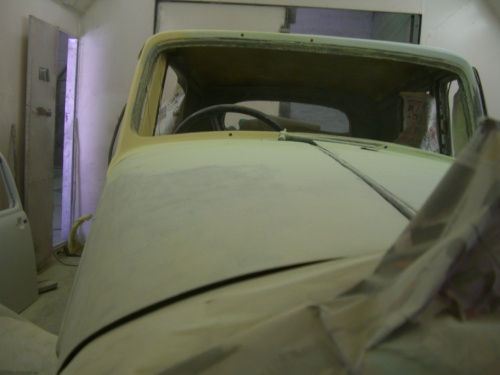 While the last layers of paint cure, Don removes the last of the old wiring and measures up for the new harness.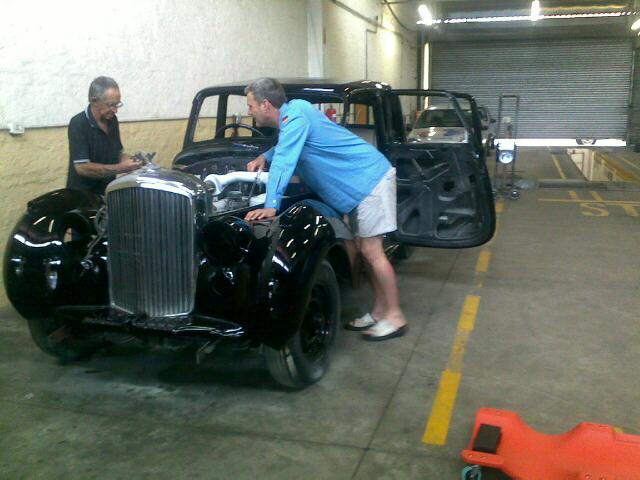 Dash and instruments in and new wire and switches throughout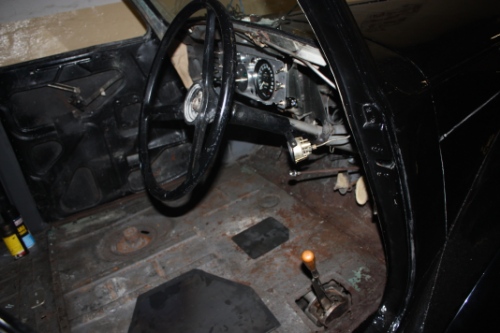 Opted for a LED Christmas Tree on a new aluminium plate for the back rather than zooting up the rather feeble original arrangement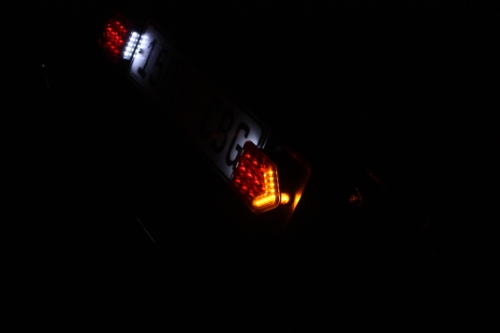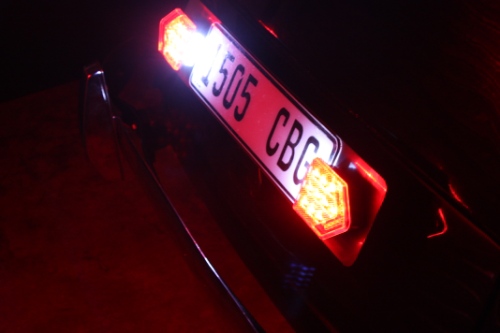 Bumpers, risers, trim all rechromed and on. Osram Ultra-White Ultra-Bright Halogen bulbs in headlights and spot for safe driving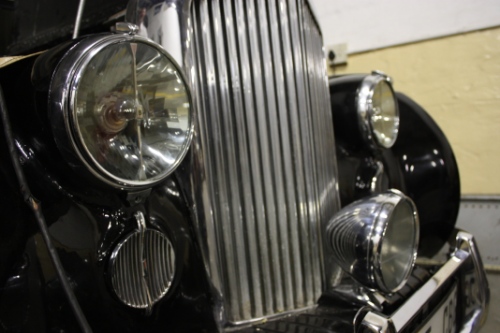 New Coil, HT leads and cleaned up distributor. Carbs cleaned, centred and balanced. Throttle linkage re-bushed. New fuel pump and lines, 5 filters, flushed radiator, engine and gearbox oils changed. New tyres, black hubcaps, door handles on, window winder mechanisms in, new window channels, scrapers, hood lining, boot lock and mechanism.